Welcome to our new Beauty Wishes e-shop. Stay tuned to find out our new loyalty programme to earn points for every purchase and enjoy exclusivities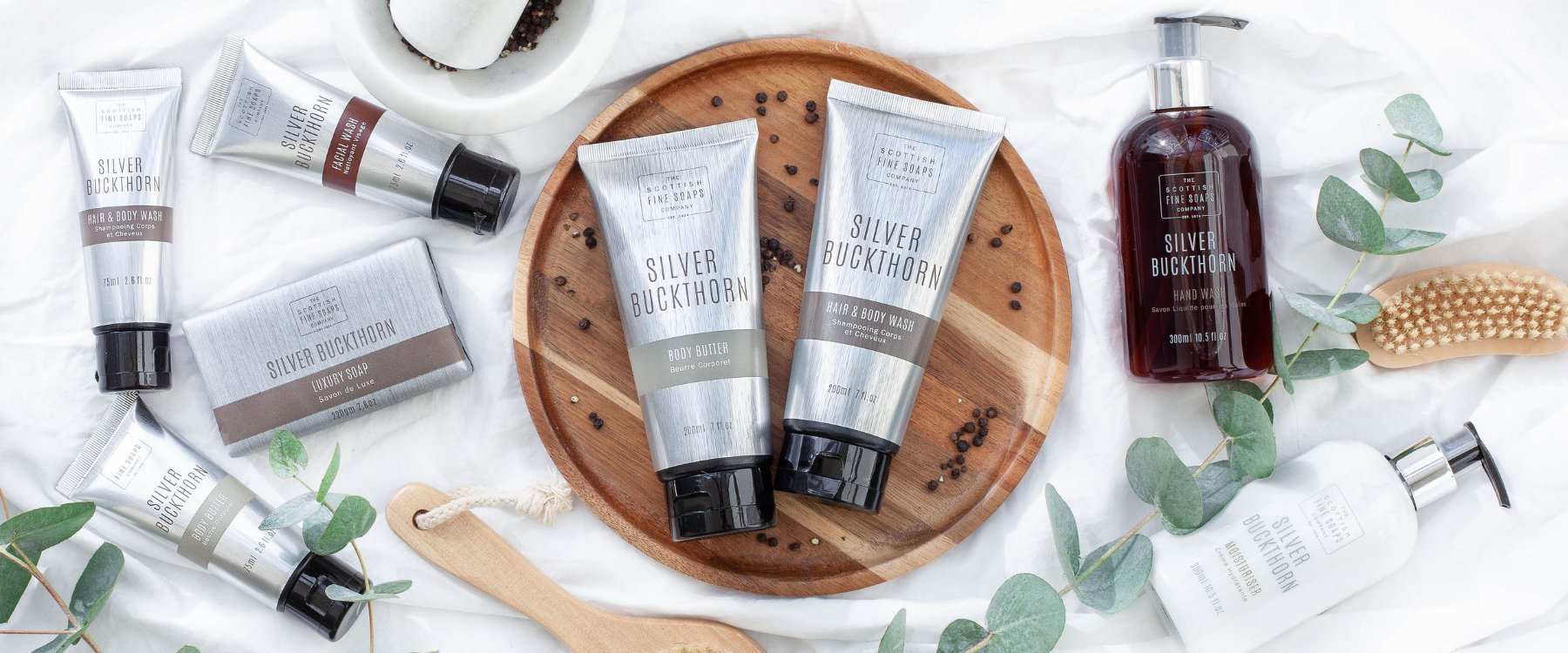 SILVER BUCKTHORN IS A WARM, SPICY FRAGRANCE, WHICH LEAVES YOU FEELING UPLIFTED, HYDRATED AND REFRESHED.
Our Silver Buckthorn collection, with added Organic Sea Buckthorn extract will leave you feeling cleansed, refreshed and rejuvenated. The fragrance is a spicy blend of Ginger, Lemon, Nutmeg and Coriander, with hints of Black Pepper and Bergamot.