Welcome to our new Beauty Wishes e-shop. Stay tuned to find out our new loyalty programme to earn points for every purchase and enjoy exclusivities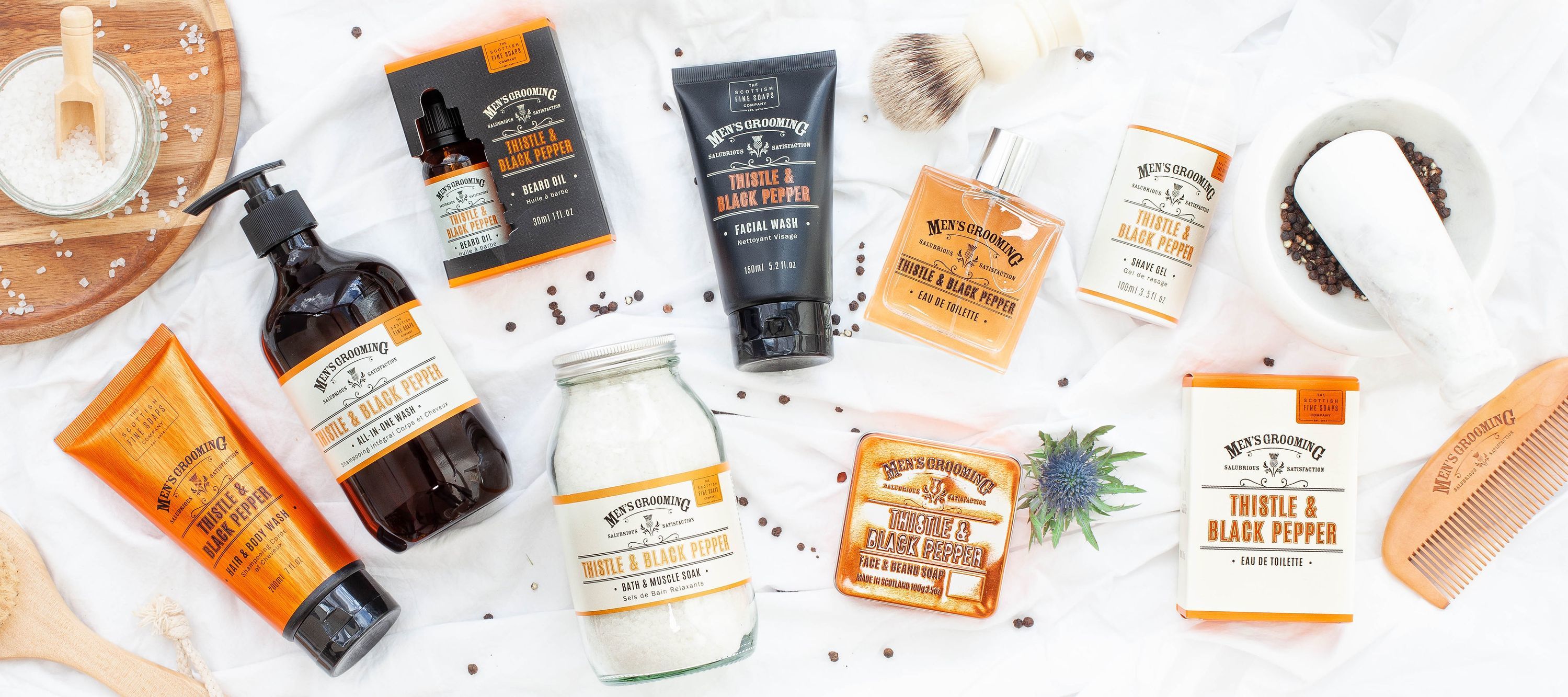 OUR MEN'S GROOMING COLLECTION IS ON-TREND VINTAGE FOR SERIOUS SALUBRIOUS SATISFACTION.
Thistle & Black Pepper είναι μια Σκωτσέζικη συστροφή για τους κλασικούς άνδρες! Εμπλουτισμένη με εκχύλισμα από γάλα γαϊδουράγκαθου (που είναι και το έμβλημα της Σκωτίας) με τις ισχυρές αντιοξειδωτικές και επουλωτικές ιδιότητες αναδόμησης, προστατεύει το δέρμα από εξωτερικούς παράγοντες. Έχει ένα πλούσιο άρωμα από ξυλώδης και κεχριμπαρένιες νότες σε συνδυασμό με μαύρο πιπέρι, εσπεριδοειδή, βότανα και Θαλάσσιο Ιπποφαές.